IN THE NEWS
"Using DVM Systems' TempTrack®, DVM health alerts identified six times as many mastitis and seven times as many metritis events than the control group."
(Dr. Noa Roman-Muniz, PhD, Dairy Professor, Colorado State University, Journal of Dairy Science 2013).
"Within just the first couple weeks of using our TempTrack® system we found 10 cows with pneumonia and 6 with sub-clinical mastitis that we would not have otherwise found, potentially saving animals we could have lost and certainly preventing a significant loss in milk production.  We now look at the animals listed on our Health Alerts report first thing every morning, TempTrack® helps us to identify sick cows more quickly and easier than before".
Freddy Rowe
Rowe Dairy
9/22/15
Jerod Henrickson runs Bella Holsteins, a dairy farm boasting 5,300 cattle in Platteville, and he uses DVM Systems technology to detect illnesses in his cows. The newest offering from Greeley-based DVM – called TempTrack Plus – will help him determine when he can breed his cows. He believes DVM's technology can help him reduce the amount of money he spends on hormones – about $8,000 a month – to induce ovulation in its cows. "It's extreme right now," he said. "If we can take that down to a minimal level and do everything naturally, I think there's a huge cost advantage."
Jerod Henrickson
Bella Holsteins
Platteville, Colorado
"This tool allows us to look at different issues relating to a cow's daily activities. The key is to help people with the dynamics of various aspects of a dairy cow and how to respond quickly to any health problem that might arise. Mastitis and respiratory problems are main health problems dairy producers face, he said, and reacting to them more quickly results in a healthier cow. The animal's temperature is an early indication of problems, so that's vital. At the same time, it is also an indicator when a cow may be ready for breeding."
Bill Wailes
​Head of Animal Sciences Department
Colorado State University
"Yesterday, the DVM Systems' alerts brought to my attention two cases of pneumonia that would have been very difficult to identify without the temperature alert. As a result, we were able to take action much sooner than previously possible, thus reducing cost and recovery time, and helping to maintain our milk production. On the same day, we also uncovered two cases of mastitis using the DVM system."
Dave Smith
General Manager – Shelton Dairy
LaSalle, Colorado
"The DVM system allows me to easily identify cows that are potentially at risk. Combining the automatic alerts with an aggressive fresh cow program is the best way to assure illness is caught early and treated promptly. This approach has been shown to reduce severity of illness, lower drug use and improve overall herd health."
Grover Castro, DVM Bolivia
Contact us
Contact us at (970) 506-4044 or info@herdstrong.com to schedule an appointment or complete the following information and we will contact you to confirm an appointment.
Veterinarians
Contact us at (970) 506-4044 or info@herdstrong.com for a software demonstration and additional research data. Remote access to all temperature data through HerdStrong's exclusive TempTrack® software is standard with all installations.
Distribution
Contact us if you are interested in becoming part of the HerdStrong's distribution team.
Investor Relations
Please contact Rob Stanley at 970-576-6189
To report a website or app issue
Additional information relative to the HerdStrong app
DVM Systems introduces HerdStrong TruCore Precision Monitoring, a powerful combination of our award winning software with the world's most sophisticated, long-life, accurate multi-sensor bolus.  HerdStrong's technology provides the ultimate management tool with cloud computing and a mobile app delivering actionable information directly to dairy and beef producers. TruCore Precision Monitoring provides real-time prioritized 24/7 alerts essential for today's data driven operations. 
Join these prestigious universities & research organizations using Herdstrong™ products around the world.
Save

Save
SaveSave
SaveSave
SaveSave
SaveSave
SaveSave
SaveSave
SaveSave
SaveSave
SaveSave
SaveSave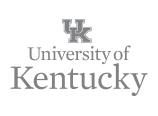 SaveSave
SaveSave
SaveSave
SaveSave
SaveSave
SaveSave
SaveSave
SaveSave
SaveSave
SaveSave

SaveSave
SaveSave
SaveSave
SaveSave
SaveSave
SaveSave
SaveSave
SaveSave
SaveSave
SaveSave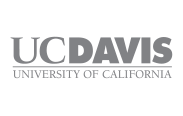 SaveSave
SaveSave
SaveSave
SaveSave
SaveSave
SaveSave
SaveSave
SaveSave
SaveSave
SaveSave

SaveSave
SaveSave
SaveSave
SaveSave
SaveSave
SaveSave
SaveSave
SaveSave
SaveSave
SaveSave

Save
Save
SaveSave
SaveSave
SaveSave
SaveSave
SaveSave
SaveSave
SaveSave
SaveSave
SaveSave
SaveSave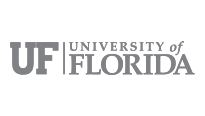 SaveSave
SaveSave
SaveSave
SaveSave
SaveSave
SaveSave
SaveSave
SaveSave
SaveSave
SaveSave

Save
Save
SaveSave
SaveSave
SaveSave
SaveSave
SaveSave
SaveSave
SaveSave
SaveSave
SaveSave
SaveSave

SaveSave
SaveSave
SaveSave
SaveSave
SaveSave
SaveSave
SaveSave
SaveSave
SaveSave
SaveSave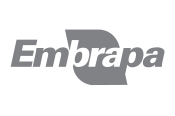 SaveSave
SaveSave
SaveSave
SaveSave
SaveSave
SaveSave
SaveSave
SaveSave
SaveSave
SaveSave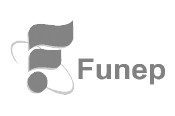 SaveSave
SaveSave
SaveSave
SaveSave
SaveSave
SaveSave
SaveSave
SaveSave
SaveSave
SaveSave

Save
Save
Save
Save
SaveSave
SaveSave
SaveSave
SaveSave
SaveSave
SaveSave
SaveSave
SaveSave
SaveSave
SaveSave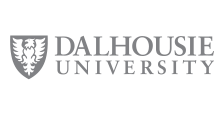 Save
Save
Save
Save
SaveSave
SaveSave
SaveSave
SaveSave
SaveSave
SaveSave
SaveSave
SaveSave
SaveSave
SaveSave

SaveSave
SaveSave
SaveSave
SaveSave
SaveSave
SaveSave