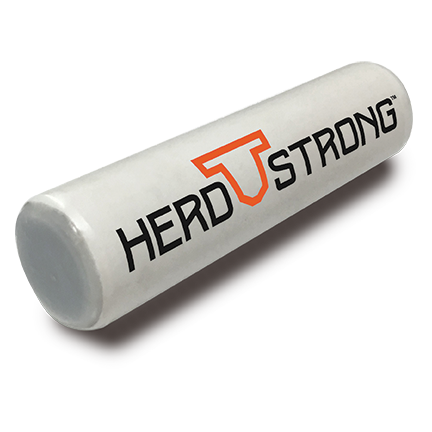 TruCore™ Technology
HerdStrong's automatic health monitoring system combines machine learning, sophisticated software algorithms and reliable rumen sensors to provide early illness detection, calving and breeding alerts to assure the absolute best care for your animals.
TruCore™ software provides:
Timely health alerts sent directly to your mobile device and PC by continously monitoring, tracking, analyzing each of your individual animals' temperature, baseline calculations, and medical data.

Alerts for advance warning of mastitis, metritis, pneumonia and other diseases.
With TruCore™ technology you can identify and treat sickness earlier, improving milk productivity previously lost to illness and lessening the impact of disease on her reproductive function. TruCore™ improves your ability to breed her again and again and most importantly, generates more income from your investment.
AWARD WINNING TEMPTRACK® SOFTWARE
Raw data (csv) or use TempTrack's sophisticated algorithms
Graphically view base line and circadian variations for each animal
Algorithms create circadian baseline, mitigate water / digestion variances
All data is backed up in the cloud, secure and remotely accessible 24 x 7
FEATURES
Calibrated temperature sensor
Sensor transmit distance up to 137-meter diameter (450 ft. diameter)
Battery life up to 5+ years
Temperature Measurement Range: 25°C – 48.4°C (77°F – 119.1°F)
Temperature Resolution: 0.1°C (0.1°F or customizable)
Temperature Accuracy: 0.07°C (0.126°F or customizable)
Temperature Repeatability: 0.031°C (0.0558°F or customizable)
Reading frequency: 15 minutes / transmission every 15 minutes (or customizable)
Ruminant Sensor Bolus: Length: 114mm (4 7/16"); Diameter: Top: 33mm (1 5/16");
Bottom: 31mm (1 1/4")
Bolus retention > 99%
Data logging capability (most recent 96 readings)
Contact us
Contact us at (970) 506-4044 or info@herdstrong.com to schedule an appointment or complete the following information and we will contact you to confirm an appointment.
Veterinarians
Contact us at (970) 506-4044 or info@herdstrong.com for a software demonstration and additional research data. Remote access to all temperature data through HerdStrong's exclusive TempTrack® software is standard with all installations.
Distribution
Contact us if you are interested in becoming part of the HerdStrong's distribution team.
Investor Relations
Please contact Rob Stanley at 970-576-6189
To report a website or app issue
Additional information relative to the HerdStrong app
DVM Systems introduces HerdStrong TruCore Precision Monitoring, a powerful combination of our award winning software with the world's most sophisticated, long-life, accurate multi-sensor bolus.  HerdStrong's technology provides the ultimate management tool with cloud computing and a mobile app delivering actionable information directly to dairy and beef producers. TruCore Precision Monitoring provides real-time prioritized 24/7 alerts essential for today's data driven operations. 
Join these prestigious universities & research organizations using Herdstrong™ products around the world.
Save

Save
SaveSave
SaveSave
SaveSave
SaveSave
SaveSave
SaveSave
SaveSave
SaveSave
SaveSave
SaveSave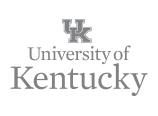 SaveSave
SaveSave
SaveSave
SaveSave
SaveSave
SaveSave
SaveSave
SaveSave
SaveSave
SaveSave

SaveSave
SaveSave
SaveSave
SaveSave
SaveSave
SaveSave
SaveSave
SaveSave
SaveSave
SaveSave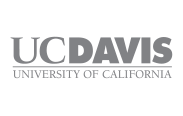 SaveSave
SaveSave
SaveSave
SaveSave
SaveSave
SaveSave
SaveSave
SaveSave
SaveSave
SaveSave

SaveSave
SaveSave
SaveSave
SaveSave
SaveSave
SaveSave
SaveSave
SaveSave
SaveSave
SaveSave

Save
Save
SaveSave
SaveSave
SaveSave
SaveSave
SaveSave
SaveSave
SaveSave
SaveSave
SaveSave
SaveSave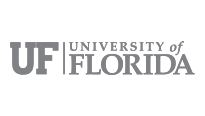 SaveSave
SaveSave
SaveSave
SaveSave
SaveSave
SaveSave
SaveSave
SaveSave
SaveSave
SaveSave

Save
Save
SaveSave
SaveSave
SaveSave
SaveSave
SaveSave
SaveSave
SaveSave
SaveSave
SaveSave
SaveSave

SaveSave
SaveSave
SaveSave
SaveSave
SaveSave
SaveSave
SaveSave
SaveSave
SaveSave
SaveSave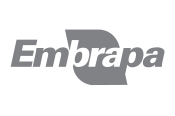 SaveSave
SaveSave
SaveSave
SaveSave
SaveSave
SaveSave
SaveSave
SaveSave
SaveSave
SaveSave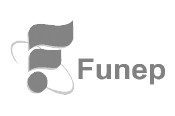 SaveSave
SaveSave
SaveSave
SaveSave
SaveSave
SaveSave
SaveSave
SaveSave
SaveSave
SaveSave

Save
Save
Save
Save
SaveSave
SaveSave
SaveSave
SaveSave
SaveSave
SaveSave
SaveSave
SaveSave
SaveSave
SaveSave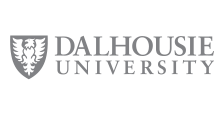 Save
Save
Save
Save
SaveSave
SaveSave
SaveSave
SaveSave
SaveSave
SaveSave
SaveSave
SaveSave
SaveSave
SaveSave

SaveSave
SaveSave
SaveSave
SaveSave
SaveSave
SaveSave